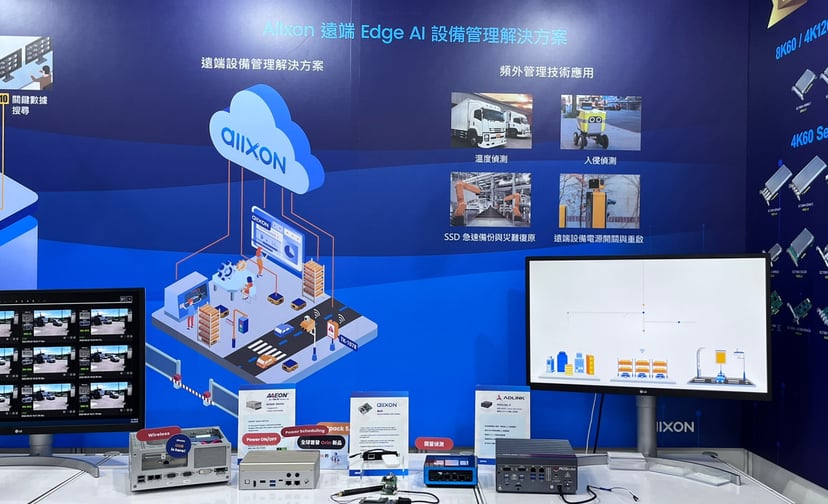 Together with our hardware partner Yuan, we introduced and showcased our Out-Of-Band technology, drawing attention particularly to our latest Allxon Bolt OOB Enabler, which is the second generation of our OOB Enabler powered by Nuvoton.
We also sampled the easy integration and endless edge AI device management benefits with brilliant devices provided by AAEON, ADLINK, Advantech, and Seeed, on different NVIDIA® Jetson™ platforms.
To demonstrate some of the competitive advantages of integrating the latest Allxon Bolt OOB Enabler on edge AI devices, we used Bolt's new interfaces to show how you can connect various sensors or a 4G LTE wireless dongle to elevate Out-Of-Band management for secure disaster recovery services.