Allxon Japan Team had the opportunity to present turnkey solutions and Out-of-Band (OOB) applications at the Japan's Tokyo AI forum 2023 hosted by Advantech Japan.
The most advanced Advantech NVIDIA® Jetson™ Orin range devices, integrated with Allxon OOB Technology, enables edge AI operators to remotely control devices, set up alarm configuration, detect device temperatures, and so much more for seamless edge AI device operations management.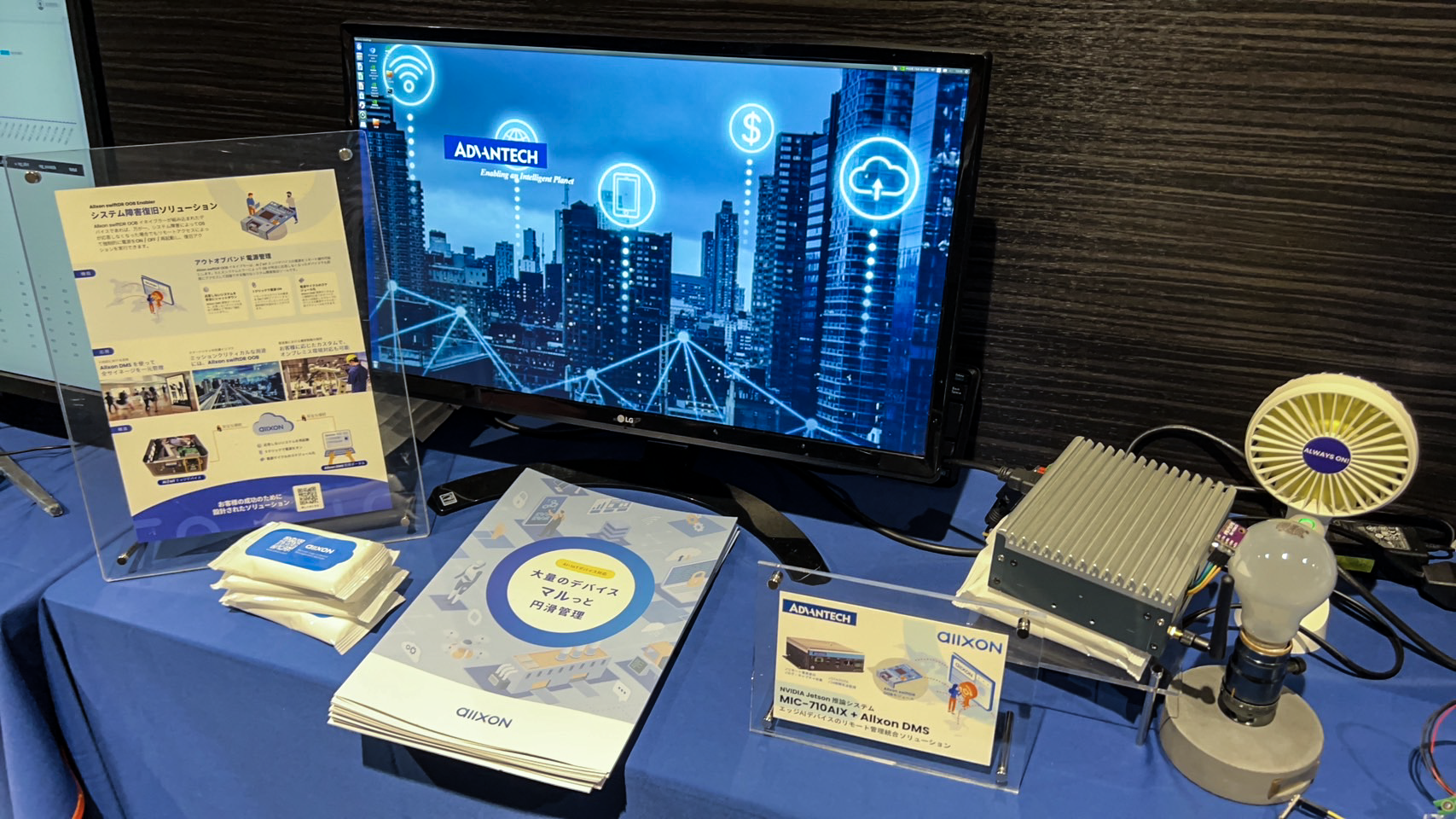 Allxon Japan Team also presented the latest Allxon OOB Enabler, which allows for connection with sensors and additional OOB features on Allxon Portal, providing even more possibilities for effective edge AI device management.