This collaboration combines the scale and power of remote management on Allxon's portal with a flexible and exclusive plugin feature for Vecow Edge AI Computing Systems. The Vecow Add-in offers group provisioning, OTA updates, power consumption sensors, wireless functions, and more. The partnership enables smarter, services-centered remote device management for Edge AI applications.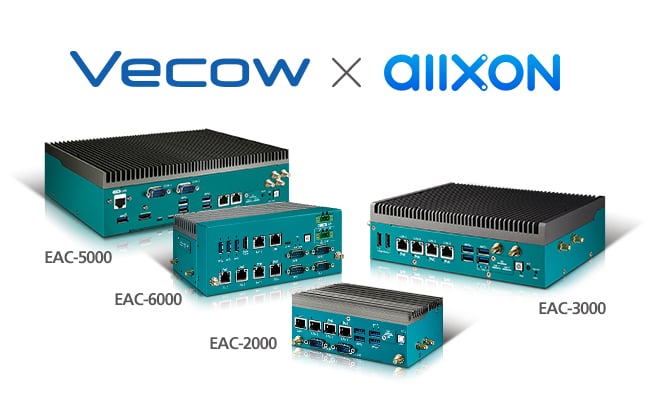 Vecow EAC Series is a performance-driven Edge AI computing system that includes EAC-6000, EAC-5000, EAC-3000, and EAC-2000. Powered by NVIDIA® Jetson platforms, the EAC Series delivers server-class performance with up to 275 TOPS of AI computing power at a small form factor. Featuring DC 9V to 50V wide-range power input, the fanless design, and extended operating temperature range from -20°C to 70°C, the Vecow EAC Series is a perfect solution for harsh environments and any AIoT applications. Furthermore, the series expands the Edge AI Computing portfolio with versatile I/O interfaces: GigE LAN, PoE+, USB, and GMSL cameras, facilitating AI vision applications.
In addition to the existing remote device management features of Allxon, Vecow and Allxon have collaborated to further develop a plugin that can be directly installed and used on the Allxon portal, enabling users to upload more information about Edge devices to the cloud. It also allows remote management providers to have a better understanding of the device's operational status and health. Other advanced features like wireless OOB, BSP OTA, and Fleet Provisioning are included.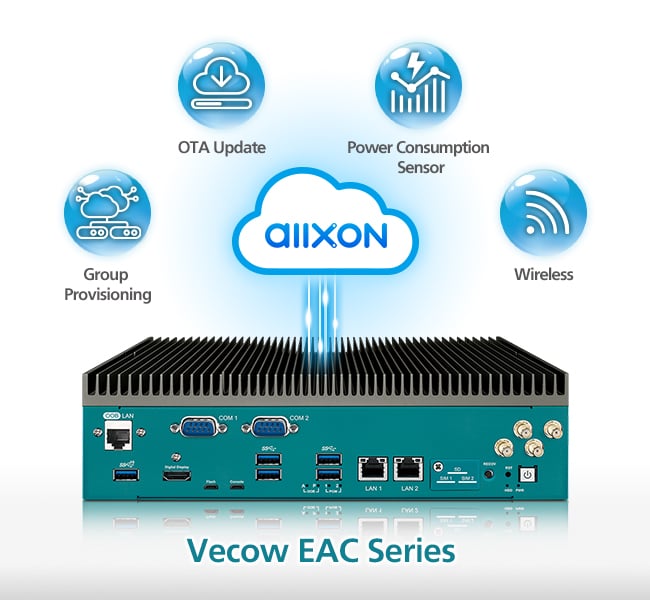 "Vecow is excited to expand the partnership with Allxon," said Hugh Hsu, Senior Product Manager, Embedded Systems & Platform Division at Vecow. "Vecow Edge AI Computing Systems support full-scale functionalities with Vecow customized plugin station. Together, with Allxon, Vecow provides our customers added flexibility, efficiency, and safety to manage their Edge devices."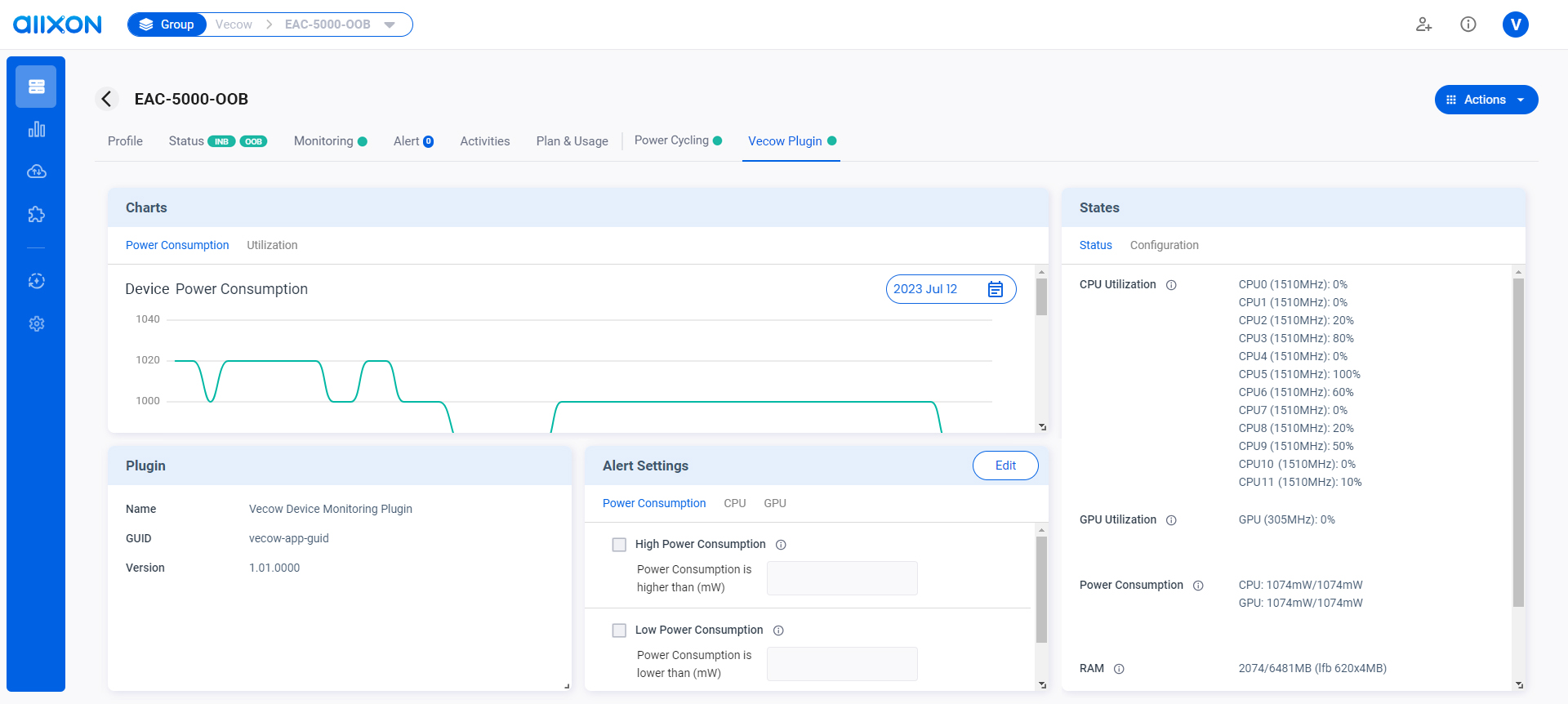 "Our latest collaborations with Vecow bring Allxon's new features to their EAC-5000 Edge AI devices for faster deployment and efficient remote management. Operators can now automatically perform fleet device provisioning, installing OTA updates and plugins, such as our jointly developed plugin," said Alex Liu, CEO of Allxon. "Operators can remote bulk update BSPs, files, and scripts for NVIDIA® Jetson platforms and remote monitor their device power consumption, GPU/CPU performance, and other information, making it easier to the overall management of edge AI applications."
The partnership will provide a smarter and user-friendly solution for a broad range of applications, including In-vehicle Computing, Autonomous Mobile Robots, Real-time Video Analytics, AOI, Smart Manufacturing, and any Edge AI applications.
To learn more about Vecow Edge AI Computing Systems, please visit the product page or www.vecow.com for more details.
PR Source: Vecow and Allxon Expand Collaboration to Deliver Smarter Service-Optimized Solutions for Edge AI Applications