Vecow Co., Ltd., a team of global embedded experts, today announced its partnership with Allxon, a remote device management solution provider, to deliver ready-to-integrate solutions for Vecow EAC Series powered by the NVIDIA Jetson Platform. This strategic partnership will enable the industry to build simplified remote management operations.
As a member of NVIDIA Jetson ecosystem partners, Vecow EAC Series includes EAC-5000, EAC-3000 and EAC-2000. They are powered by Jetson AGX Orin, Jetson AGX Xavier and Jetson Xavier NX Series. With up to server-class AI performance, Vecow EAC Series is an ideal solution for applications from in-vehicle computing and AMR to real-time video analytics and AOI. Among EAC Series, the EAC-5000-OOB has integrated with OOB (Out-of-Band) remote management operation technology and brings powerful disaster recovery service onto the Edge AI applications. In addition, the EAC-5000, EAC-3000, and EAC-2000 are available for In-Band Management Service.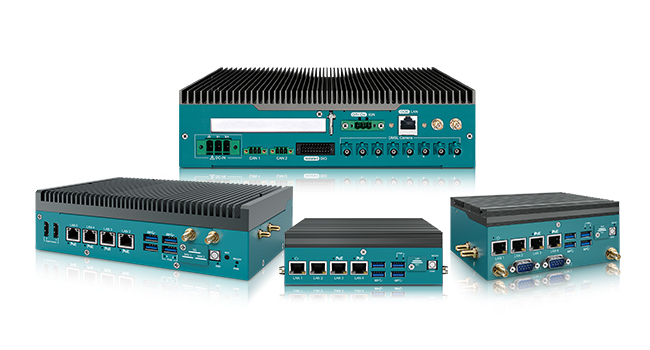 Allxon Device Management Solution platform is designed for Edge AI devices, encompassing In-Band Management, Out-of-Band Management, and Plugin Station. The In-Band Management is used for all NVIDIA Jetson-based Edge AI computers. Features include CPU, GPU performance monitoring, remote command, BSP image-based OTA and provisioning. As a hardware-based technology, the Out-of-Band management helps service providers effortlessly power ON/OFF devices remotely and bring unresponsive systems back to a working state. The Plugin station provides customized services for all kinds of Edge AI devices.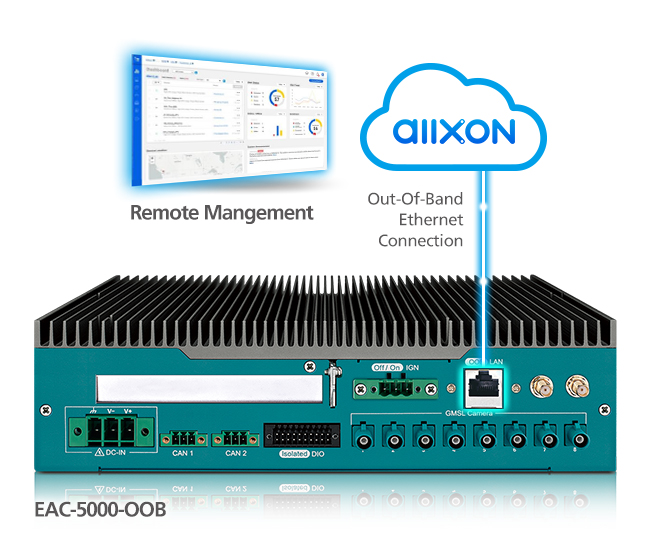 "As AIoT and number of use cases continue to grow, the market will demand a large amount of Edge AI appliances, as well as an optimized remote management tool for those devices, "said Thomas Su, Vice President of Vecow. "Our partnership with Allxon delivers an easy monitoring and control solution for Edge AI appliances anywhere, anytime while esnuring all Edge AI devices are reliable and robust."
"We are thrilled that Vecow has launched their high-performing AI computing system, EAC-5000, with Allxon Saas-In-Chip integrated on-board to bring remote edge AI device management services to their users for competitive edge AI application," says Alex Liu, CEO of Allxon. "With Vecow and Allxon as a turnkey solution, together, we look forward to seeing how we may help service integrators save exponential costs on device operations particularly in smart transportation, the autonomous mobile robot (AMR) industry, and on many more edge AI applications."
The partnership will provide an intelligent solution for a broad range of applications in In-vehicle computing and AMR to real-time video analytics, AOI and smart manufacturing, or any Edge AI applications.
PR source: https://www.vecow.com/dispPageBox/vecow/VecowCP.aspx?ddsPageID=NEWS_EN&&dbid=4852990944