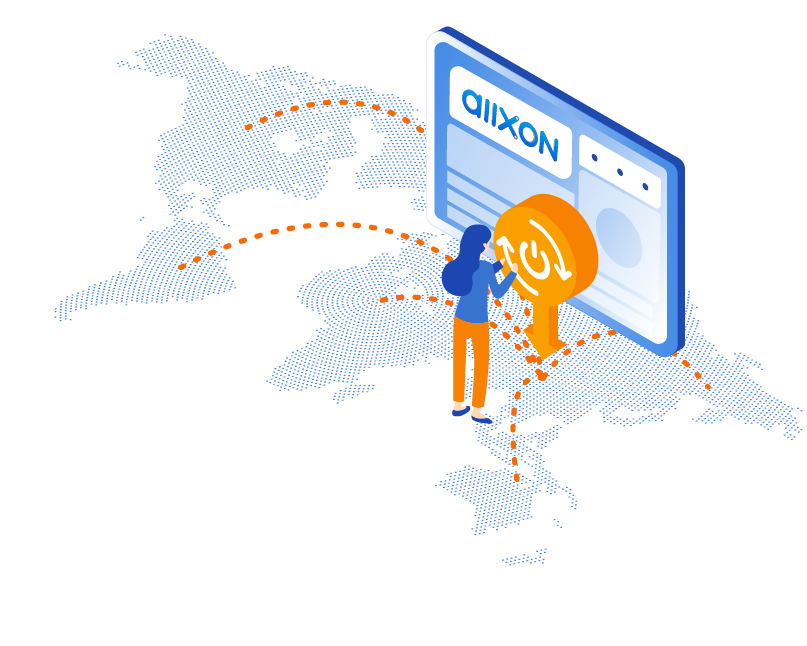 Out-Of-Band

Power Cycling
Allxon swiftDR for Power Cycling is a powerful disaster recovery solution, with various power-related features. Instantly resolve system errors and unresponsive devices by remotely powering OFF and back ON your edge AI systems.
Power Switch
Remotely restart or power OFF the main system, ensuring smooth operations and efficient control.
Force Shutdown
Instantly force devices to shutdown to resolve unplanned system crashes.
Power ON/OFF Scheduling
Schedule devices to automatically power ON and OFF for optimized power consumption.
Device Always ON
Ensure devices remain in the power ON state to access remote device monitoring at any time and to keep operations running 24/7.
Power ON/OFF Detection
Remotely detect your device's power status to enable other swiftDR features such as power ON/OFF scheduling and device always ON.
Streamline Technical Operations
Minimize Business Downtime
Reduce Project Maintenance and Management Costs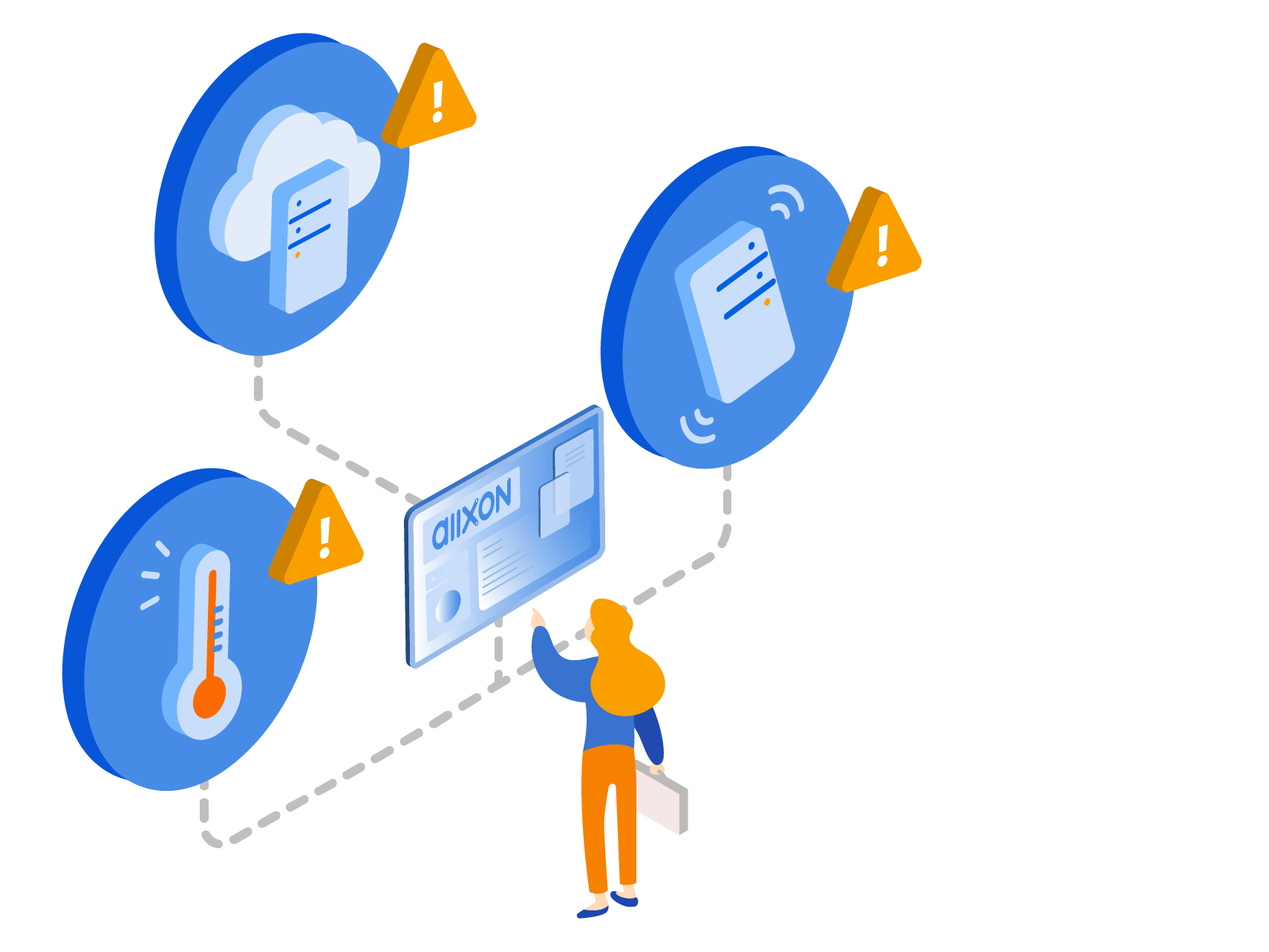 Advancing
Remote Device Management
Allxon makes it possible to add custom OOB features onto Allxon Portal for industry-focused remote Out-Of-Band device management services.
Remote Terminal
Bring cloud-based debug logs to engineers to efficiently diagnose and fix bugs, reducing the need for on-site services.
Thermo-Guard
Receive alerts when devices reach abnormal temperatures and automatically shut down the system to increase hardware longevity.
SSD Backup & Recovery
Remotely perform SSD recovery from Allxon Portal to instantly roll back device operations to a previous state.
Tamper Detection
Monitor the system chassis status to prevent hazards such as vibration, tampering, or unauthorized access.
Extend Out-Of-Band Management
Add Features According to Your Needs
Elevate Hardware and Software Solutions with OOB Capabilities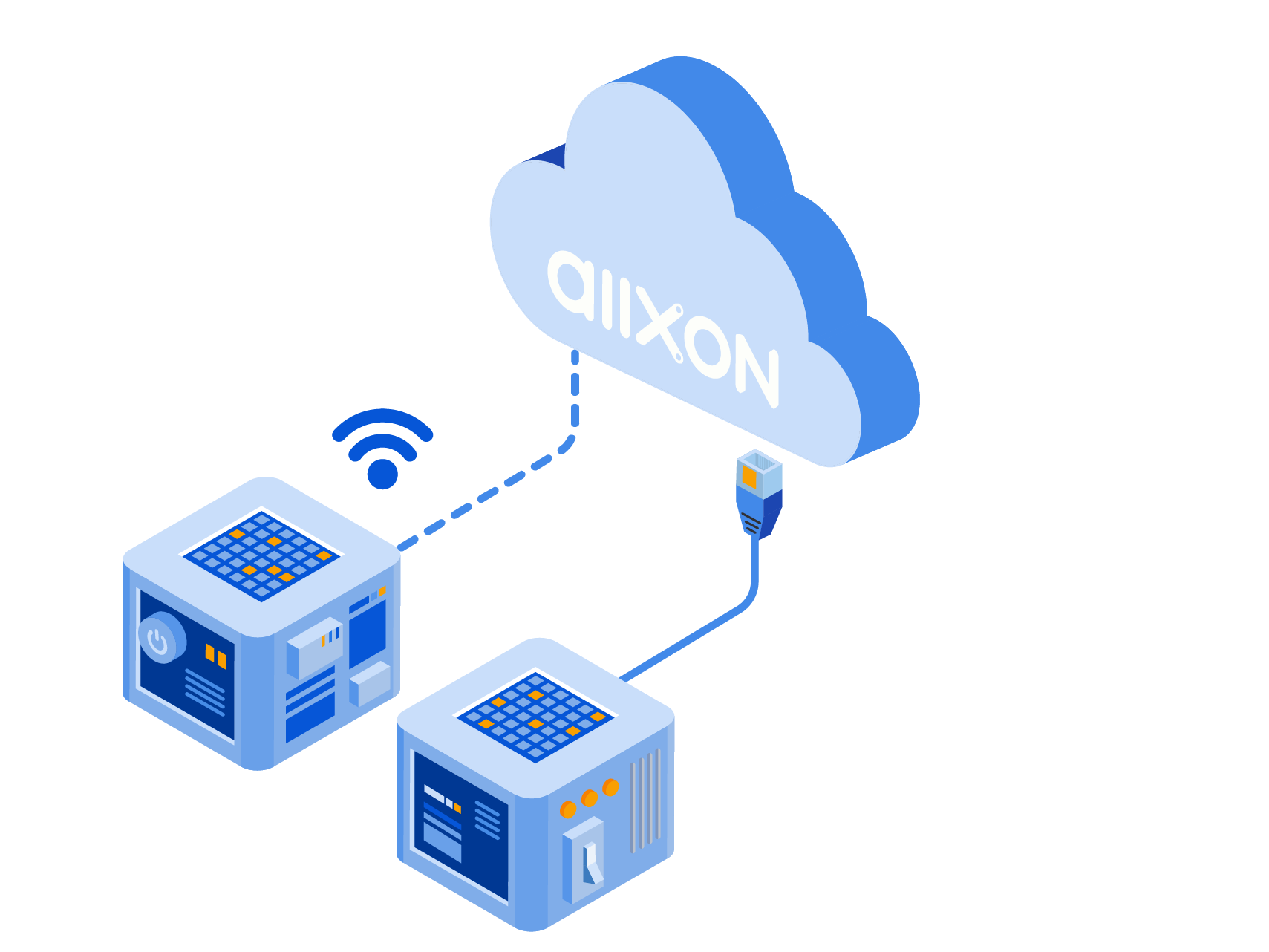 Versatile
Networking Options
Allxon swiftDR supports diverse networking options, including wired Ethernet as well as wireless communication through 4G LTE and WiFi. Allxon offers the flexibility of NC-SI to enable versatile hardware design possibilities.
Wireless: 4G LTE/WiFi
Ensure your autonomous mobile robots stay connected to the Internet to resume operations even when devices appear unresponsive.
Shared LAN Port (NC-SI)
Simplify the design of edge devices using NC-SI to share the same network port, saving costs on space and integration.
Diverse OOB Network Communication Options
Increased Hardware Design Flexibility
Enhance System Stability
Safe, Small, and Smart Solutions
Allxon OOB Enabler is a customizable disaster recovery solution that enables Allxon swiftDR features on edge AI devices. Unlock Allxon's default OOB features or add your own to gain 24/7 access to your edge AI devices, even when they appear unresponsive.








Easy-to-Integrate
Supports Public and Local Network Environments
ARM9 microprocessor embedded
Built-in Allxon Out-Of-Band (OOB) service agent, capable of supporting both public and local network environment architectures
Includes a fully secure central portal for remote device management
Supports complete power control over the edge system when the system is unresponsive
Full hardware, software, and cloud integration with Allxon Octo SDK
Supports edge system power ON/OFF detection *
USB 2.0 high speed host/device *
Supports I²C / UART / Digital Input *
Supports wireless: 4G LTE/WiFi *
* For Bolt Only
Solutions Designed for Your Success
Explore the limitless potential of OOB device management and become the most powerful weapon in Edge AI projects.
Explore more