Allxon offers simple remote edge AI device management solutions to save you time and money on scheduling in, getting to, and troubleshooting on-site. With In-Band and Out-Of-Band technology, Allxon ensures all edge AI devices can be managed, monitored, and remediated in a click of a button.
Cyber Security at the Edge
Protected Remote Management Solutions

for NVIDIA® Jetson ™
Edge Devices
Securely manage NVIDIA® Jetson™ devices with Cyber Security at the Edge protecting all networks and hardware. Allxon integrates exclusive threat intelligence by Trend Micro IoT Security™ to ensure you receive multi-layered protection.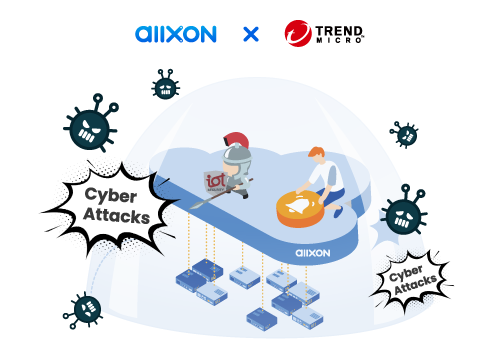 Solutions Designed for Your Success
Bringing you seamless connectivity with the fastest, safest, and most effective solutions in AI/IoT. Compatibility. Efficiency. Reliability.
Get Started Now