Allxon, an edge-AI device management solution provider, today announced it has joined NVIDIA® Metropolis, a program designed to nurture and bring to market a new generation of applications and solutions that make the world's most important spaces and operations safer and more efficient with advancements in AI vision.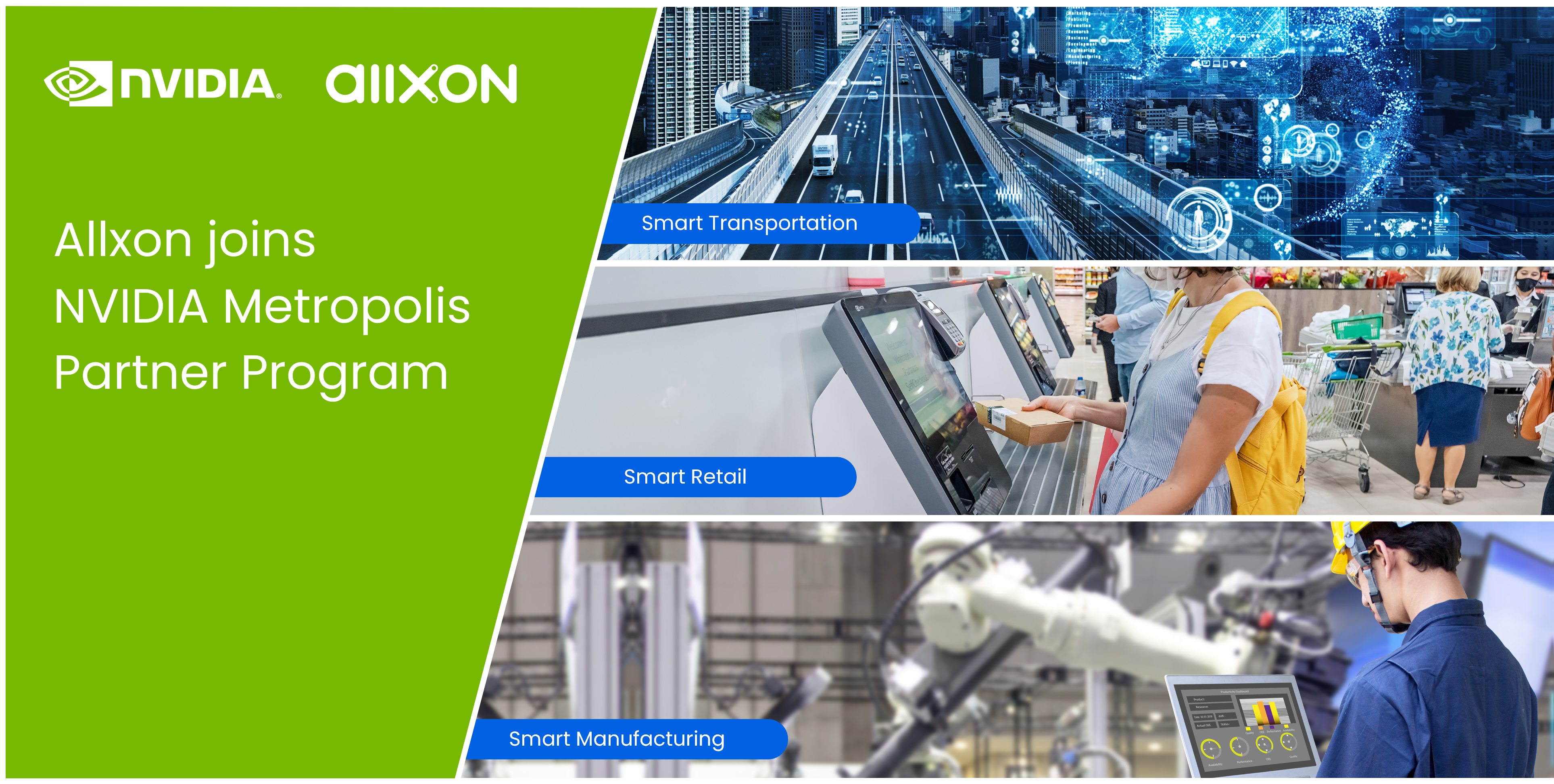 Edge AI and IoT are critical to automate and improve operational efficiency across a wide range of spaces such as retail stores, factories, cities and more. Allxon caters to this world that is becoming increasingly dependent on edge AI operations. Allxon's well-architected central portal supports the full line-up of NVIDIA Jetson™ edge AI modules. Allxon provides both In-Band and Out-Of-Band remote device management and monitoring solutions, with smart tools that can mass deploy AI model updates to large-scale smart city applications. In partnership with Advantech, AAEON, ADLINK, and many more, Allxon delivers safer, more streamlined operations for edge AI applications deployed on the NVIDIA Jetson platform, from smart traffic enforcement technology to smart digital signages installed all across the world.
NVIDIA Metropolis makes it easier and more cost-effective for enterprises, governments, and integration partners to leverage world-class AI-enabled solutions to improve critical operational efficiency and safety problems. The NVIDIA Metropolis ecosystem contains a broad spectrum of partners who are investing in advanced AI techniques on the most efficient deployment platforms and use an enterprise-class approach to their solutions. Partners gain early access to NVIDIA platform updates to further enhance and accelerate their AI application development efforts. The program also offers the opportunity for partners to collaborate with industry-leading experts and AI-driven organizations.
"As a partner of NVIDIA Metropolis, Allxon has since transformed remote monitoring and management services on edge systems," says Allxon CEO Alex Liu. "Allxon makes it possible to safely and efficiently provision, deploy, monitor, update, and control edge AI applications powered by the NVIDIA Jetson platform. ​​With these deployment tools, we're excited to help usher in a new wave of Metropolis edge solutions."
For more information, visit : https://www.allxon.com/
---